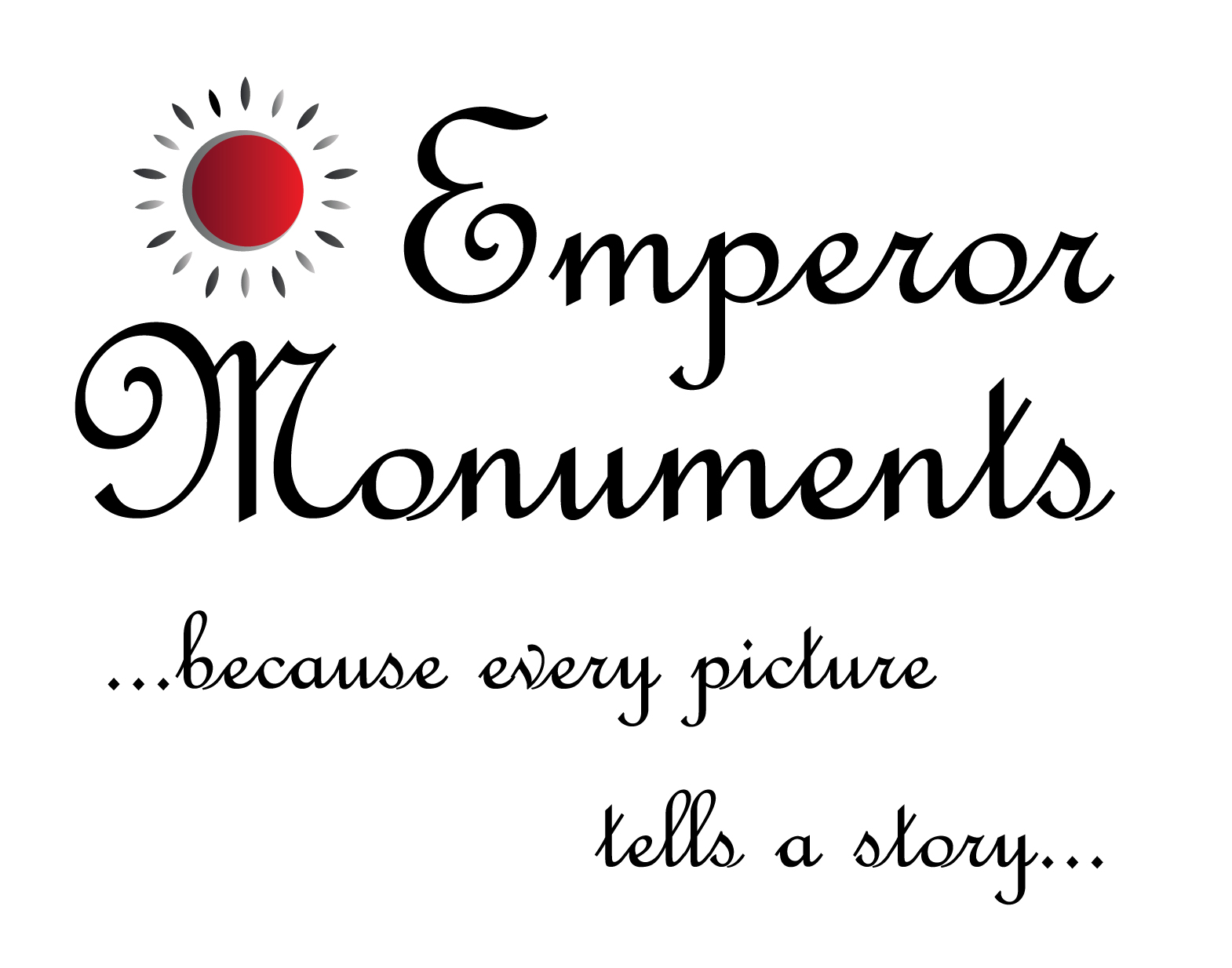 Losing a pet is the most painful and traumatizing experience some of us suffer. We hang on to our pet's favourite toy in their memories, but the void can never be filled.
As time passes and the pain reduces, looking at their pictures can get a smile back on our faces and that is the inspiration behind us starting Emperor Monuments. As one of our team members suffered the loss of his beloved cat Kaba. We found him constantly staring at this one picture that always brought a smile back on his face. We found a way to imprint it on a granite stone and put it on his desk.
We all have that one picture of our pet that transports us to the good time we spent together. We at Emperor Monuments will etch that image onto a granite stone in the shape of a picture frame for you to cherish for years to come.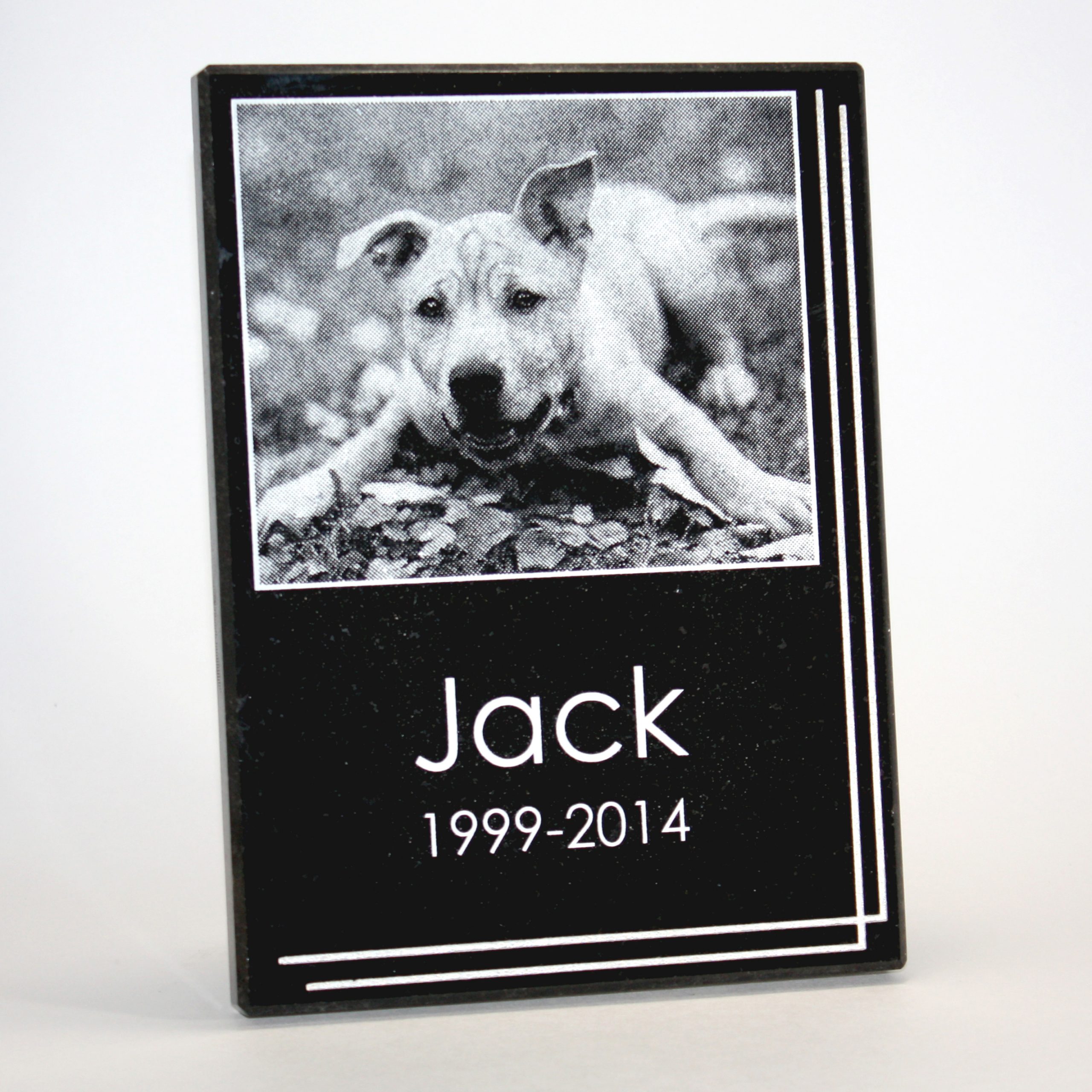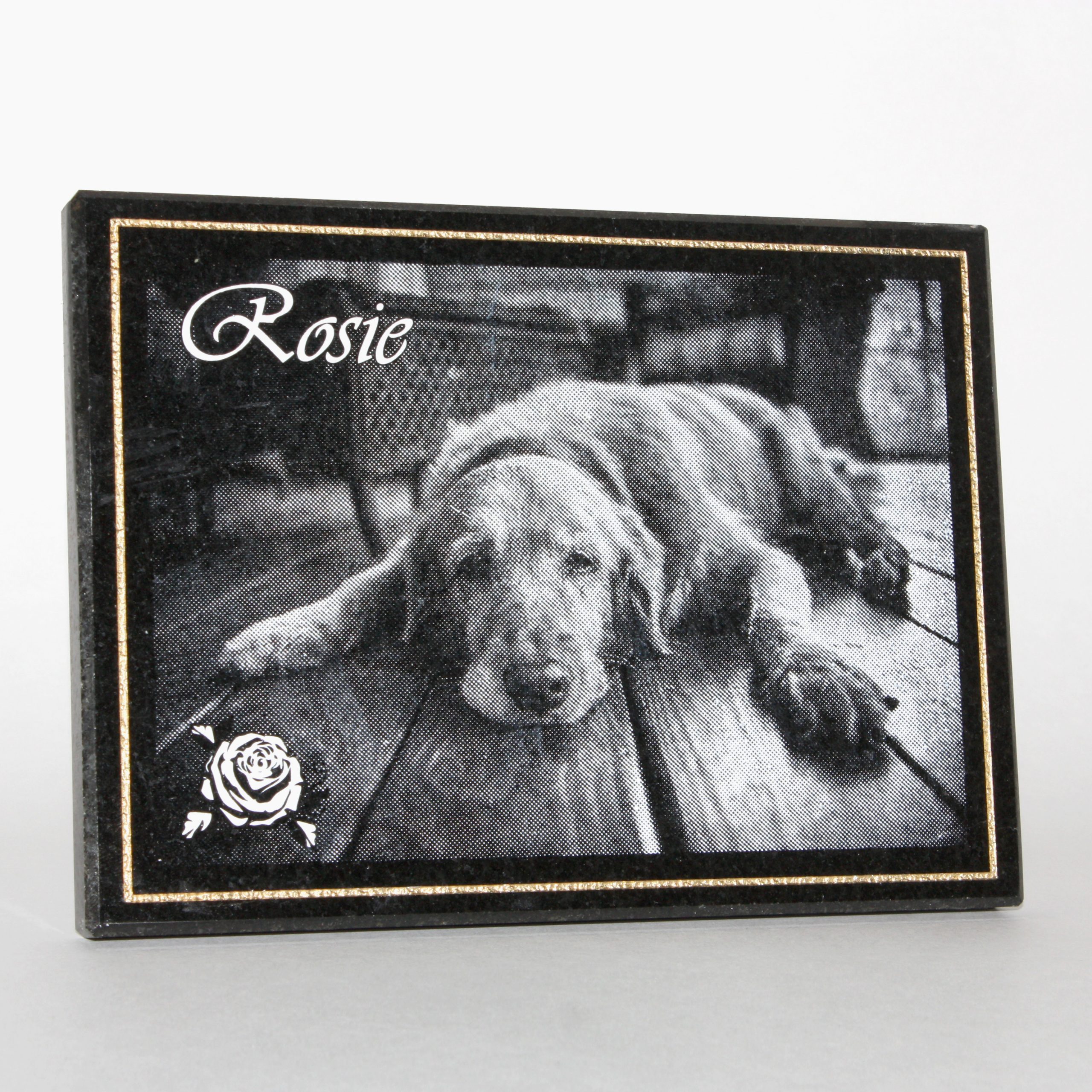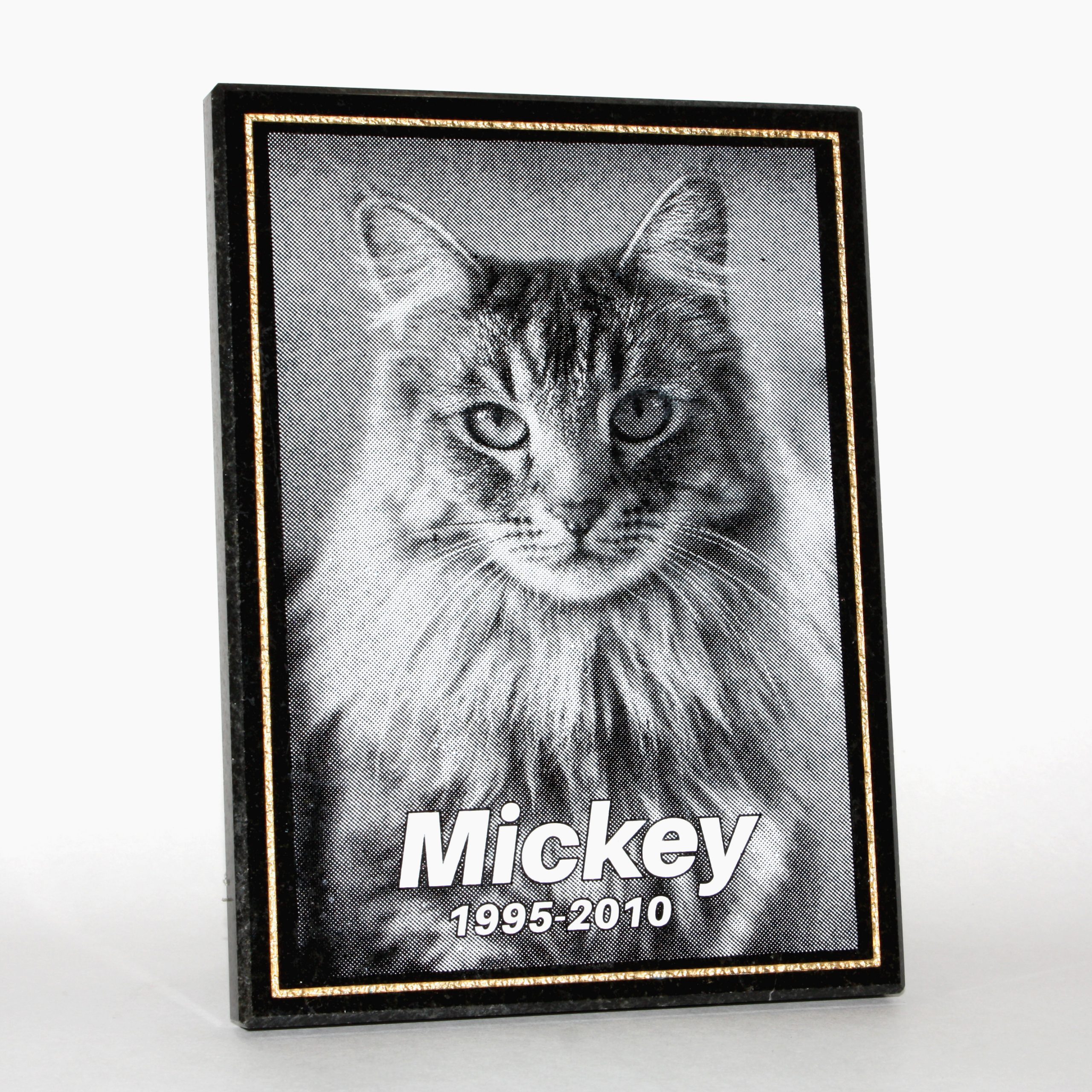 Getting a monument is simple and the price is $195 CAD + shipping. Just download the form, fill it with the options and details asked, email the form and a picture of your pet to sales@emperortrade.com.
We use only high quality Black Granite and our standard sizing is 7.5" x 5.5" x 0.5" with the option of landscape or portrait orientation. If you have any special requests or your own ideas please feel free to contact us and we will do our best to assist you.
Click here to download the Order Form
WHEN YOU HAVE SUBMITTED YOUR ORDER OUR LAYOUT ARTISTS WILL CREATE A PROOF FOR YOU TO APPROVE.
ONCE YOU'VE APPROVED, YOUR PERSONALIZED PLAQUE WILL SHIP WITHIN 10 BUSINESS DAYS.
For more information please send your inquiries to sales@emperortrade.com or call 604-527-8000